Northern Potomac
When your home is gorgeous, everything in your life becomes a little bit easier. Our new project, The Northern Potomac is for people who enjoy living around wilderness and nature; this farmhouse-style home with its open and bright spaces brings a fresh, unique vibe to your life. Simple and airy bedrooms with windows are designed to make you wanna spend a little more time there every morning.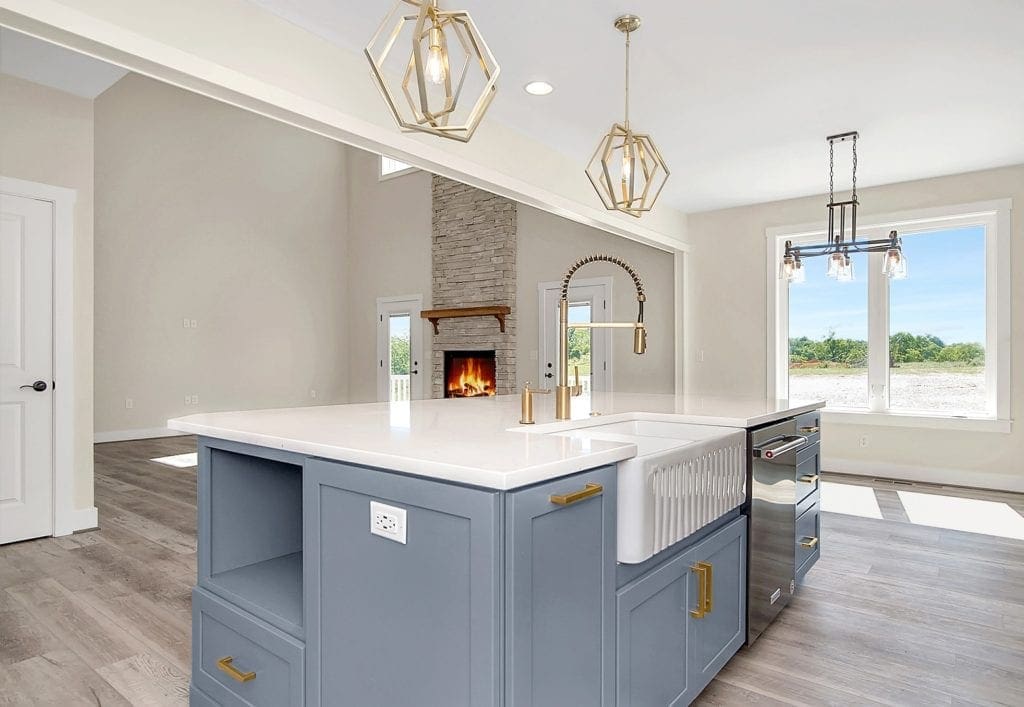 From exterior white wall cladding, blue roof shingles to the neutral exterior, everything in this home is designed to bring peace and calm for the dwellers. For the optimized use of space, we have installed barn doors in the house. The grand open-plan space for the kitchen and living room is styled with blue cabinets, white walls, and doors, and the subtle use of copper in lighting accentuates the overall design. The huge kitchen space with an outside view and a small walk-in pantry is also here to please the chef inside you.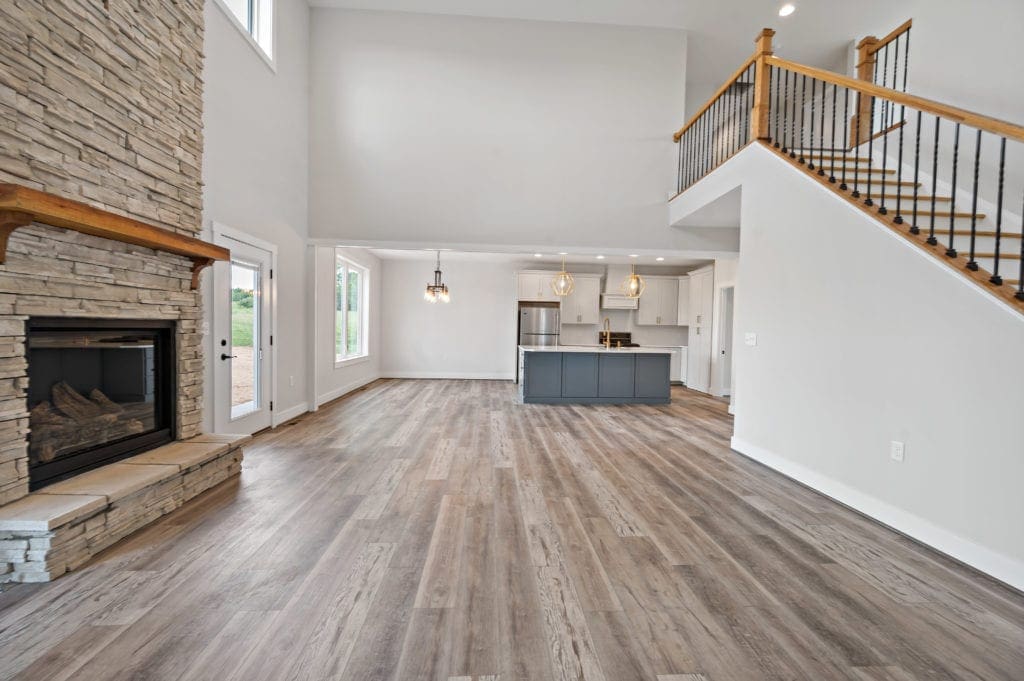 From big bathrooms with bathtubs and spa-like showers to deck and patio, everything in this house makes it a place worth buying.